How to Identify Unknown Devices using Device Manager
A driver is a software that makes an installed or attached hardware work. Without the proper driver, a hardware would not work since it won't be able to have a software that will communicate with the operating system.
How to Access Device Manager Tool in Windows 10
To launch this, all you need to do is press the Windows + X keys and the menu should appear on the bottom-left portion of your computer screen as you can see on the screenshot below.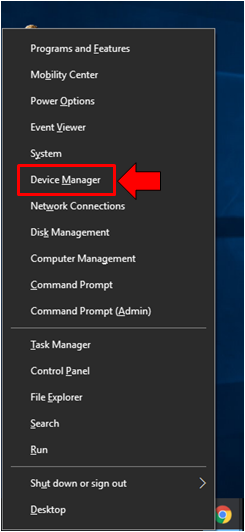 How to Identify Unknown Devices
When the Update Driver Software Wizard fails to find and install the right driver for an unknown device that you found on your computer, the first thing that you need to do in order to find the driver that will make this hardware work is to identify the hardware first. You can do this by right-clicking on the "Unknown device" item that is listed in the Device Manager Window and on the right-click menu that would appear, simply hit the option that says "Properties".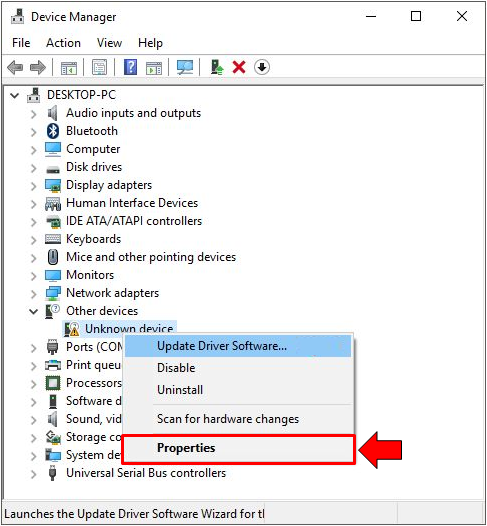 After the "Properties" option is clicked, you will then be able to launch a small Window which contains tabs on top of it showing some information about the Unknown device. In order to really identify what the device is, you will need to click on the "Details" tab that is found on top of the "Unknown device Properties" Window and under it, just click on the drop-down options box under the "Property" section and select "Hardware Ids" from the list that would appear.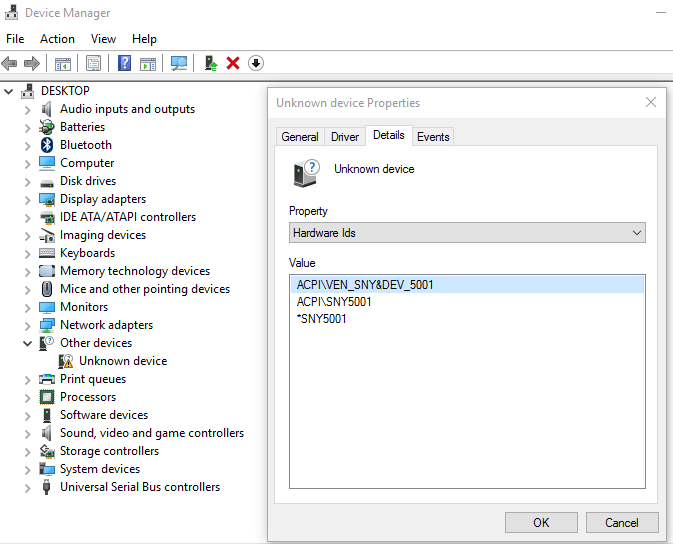 The identifying values for the hardware will then appear inside the "Value" box and all you need to do is copy one of these values then open your favourite browser  and search for it using Google Search or any other Search engine. Doing this will help you identify what the device is and even lead you to find the official website of its manufacturer so that you can get the right driver for it.
Note : If you are not Tech Savvy or not sure/aware of technical stuffs, suggest you to contact your Technical Professionals of 13 Tech to handle the situation and provide a solution.